WAKE UP
You are capable of realizing your fullest potential
& attracting massive personal and professional success!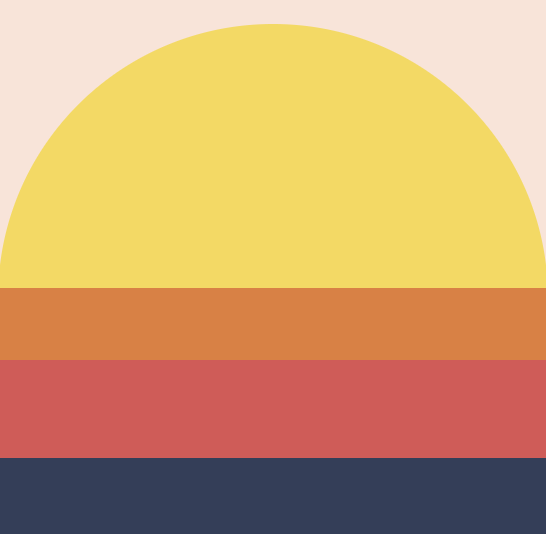 A new outlook on life isn't out of reach...
EVEN IF YOU FEEL LIKE:
>> You could never be a morning person, and you dread nothing more than the sound of your alarm.
>> You don't have enough time or energy to add ANYTHING to your morning, and you are just way too busy already.
>> You think there are more important things to focus on than the way you start your day.
>> In the past you haven't had the diligence to implement and sustain a positive new habit, and it seems like too much work.
Stop making excuses, and start taking action!
Toss out the excuses and imagine...
Reaching a new level of potential every single day

Being excited and grateful to wake up every morning

Starting each day feeling peaceful, aligned and focused

Finally accomplishing goals that have been on your to do list for ages... and all before 9am

Feeling more energized, fit and motivated

Creating the space in your day to invest in your own self development

Changing the entire course of your life, just by changing the way you spend a few minutes (or more) each morning.
Whatever it is that you want to accomplish in your life, this workshop will allow you to create the space to finally invest in yourself, EVERY DAY, no matter how busy you are.
It's time to take the first step towards your new life.
How, you ask???
Introducing...
THE WAKE UP WORKSHOP
A week long digital workshop to help you craft & implement your perfect morning routine, oh and change your entire life!
THE PROGRAM:
Time commitment: About 30 minutes (or less) per day for just 7 days.

Requirements: A computer or phone and a way to take notes,
*Optional: A printer - if you'd like a physical copy of the workbook

What it entails: Each day you will receive a workbook to download and an audio recording to listen to. You will be guided through the lessons and given space to complete the exercises as you go!
WHAT YOU GET:
DAILY AUDIO LESSONS & WORKBOOKS that can be pulled together nicely into a beautiful e-book to keep for life.

PERSONAL SUPPORT FROM ME and a new community of people who can share questions, thoughts and experiences in the comments section on each day of the workshop. I will read and reply to all questions!

FINALLY BECOME A MORNING PERSON and receive all the tools you need to kick that snooze button habit forever.

DISCOVER YOUR WHY for getting out of bed each morning and start becoming the best version of yourself.

GET INTO MIND-BODY-SOUL ALIGNMENT and learn how you can personally return to alignment each day.

THE 5 KEY COMPONENTS for a perfect morning routine (including my secret ingredient) and guidance as you craft your personalized versions.

TOOLS, TOOLS, & MORE TOOLS that you can incorporate into your routine including book recommendations, journaling practices, guided meditations, and more.

YOUR PERSONALIZED MORNING ROUTINE scheduled and crafted, PLUS a contingency plan for those mornings where it ain't gonna happen! ;)

A NEW OUTLOOK ON LIFE through simple mindset shifts that change the way you start your day, and the way you live your life.

AN ACTION PLAN for creating and sustaining your new keystone habit.

A SPECIAL GIFT FROM ME!!!
And so much more...
There is some reason that you are attracted to this offer at this time.
It's time to invest in yourself.
What people are saying about the course…
"Feeling grounded, energized and aligned after finished day 2 :) I woke up today 10 minutes before my alarm which never happens and found myself excited to start the routine and do my journaling. I loved the incorporation of fun in today's teaching - it's so easy for self development, meditation practice, etc to feel so. serious. Looking forward to day 3!"
"I am excited to get up in the morning now! I am a big snoozer and I often struggle to get up in the morning. The last days, however, I have been excited to get up in the morning and continue my work on crafting the perfect morning routine."
"I feel like it came at serendipitous timing as I've been wanting to revamp my morning and start with more intention for the last month or two and this is the perfect nudge."
"I had such a great experience and appreciated starting my day so mindfully. I love how the workshop built from setting intentions and commitment to this practice in the first few days to more tactical advice on different tools (meditation, brain food) as the days went on. I absolutely loved the branding and look of the course and wrote down some of the quotes in my journal."
"When I started this I was waking up, and first thing checking my instagram and emails from bed - which sometimes would cause anxiety when in reality I wouldn't do anything about them until I got to work. Looking forward to having much more mindful mornings!"
"Feeling excited and hopeful after Day 1... looking forward to the rest of the days!"
My obsession with morning routines developed over time. The initial seed was planted during a period in my life when I was struggling with severe anxiety and depression. For me, and for many of my clients who struggle with mental health, it always seemed as though mornings were the most difficult time of day.

While they are full of possibilities, they are also full of decisions, stressors and chaos. When I was battling through my deepest lows, my morning routine began with a daily walk to the coffee shop. I love coffee and it got me out of the house right away and into the fresh air. Little did I know, this small shift in my routine would kickstart a period of recovery and transformation.

Fast forward to now, my routine has evolved from a way to get out of bed into my favorite time of the day. This is my time to get centered, aligned, energized and excited to take on the day ahead. Once I realized the significant impact of incorporating the ritual of a morning routine on my entire life, I became obsessed. As a Life Coach, I am constantly working on my own self-development, and yet implementing a morning routine has been—hands down—one of the most simple but impactful changes I've made. I have learned from endless books and podcasts, and I can honestly say that all you need to know is captured in this 7-day program.
Not only that, but choosing to learn the content in an interactive format such as this one allows you to apply the information to your life real-time. How many times have your self-help books become shelf-help books? How many of these books merely evoke a distant memory of a few weeks of false hope?
One of the things I love about Life Coaching is the focus on application and accountability. Despite the popular quote, thoughts don't always become actions; they sometimes end up stuck in your head without any form of physical manifestation or tangible impact. But not here! My program allows you to implement small changes into your routine each day. The compilation of small shifts leads to major transformation that is accessible to even the busiest of humans. Think about it—if you change a boat's course by just 1 degree, the boat ends up in an entirely different destination. This week is your 1 degree shift.

I can't wait to see what you think and to hear about your journey as you change the way you start your day. It all starts with one small shift.
-Sydney